Review : Bhaagamathie Movie
Anushka Bhagamathie Movie Review
Release date : 26 January 2018
Chai SamoSa Rating : 3.5/5
Producer : V. Vamsi Krishna Reddy, Pramod, K. E. Gnanavel Raja
Music Director : Thaman S
Starring :
Anushka Shetty, Unni Mukundan, Jayaram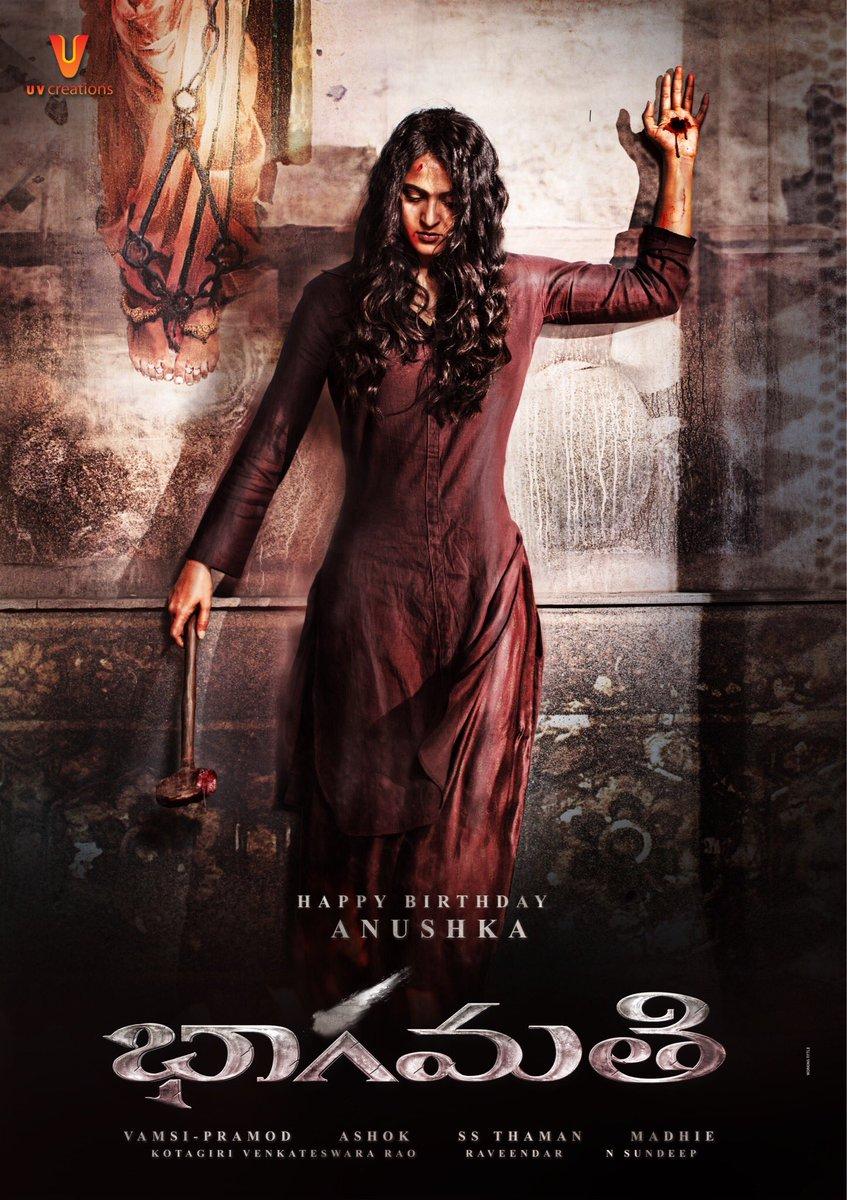 Bhaagamathie Story :
Eshwar Prasad(Jayaram) is an honest minister who appoints Chanchala IAS(Anushka) as his personal secretary. As time passes by, he opposes the high command for a cause. In order to pull him down, the government targets Chanchala. They take her to an undisclosed location called Bhaagamathie bungalow. Upon their investigation, they get the shock of their lives when they start to see Chanchala behaving like Bhaagamathie. Who is this Bhaagamathie? What does she have to do with Chanchala? and what is the twist behind the whole political set up? To know the answers, you need to watch the film on the big screen.
Bhaagmathie Review :
The various twists that come throughout the film are good. Also, the way these twists are revealed one after the other during the end has been dealt well. The interval bang has been handled quite effectively. The pre-climax where the​​ ​main twist is revealed elevates the film quite​ nicely.
Especially, Anushka gives a riveting performance during the interval block with her fierce looks and dialogue modulation.
.Anushka is a major highlight of the film. Her screen presence and performance brings a lot of depth to the proceedings. She has shown tremendous variations in both her roles but she is exceptional as Bhaagamathie.
Unnikrishnan Mukundan does what was required of him. Murali Sharma's performance as a cop was also good. Asha Sarath who played the CBI officer did justice to her role.
Jayaram does a decent job and is pretty impressive as the minister.
Reason to Watch : Undoubtedly first reason Anushka performance, superb actress proven. Twist and Suspense of the film make us hook.
Tags
:
Bhaagmathie Movie Review | Anushka Bhaagmathie Movie Review | Telugu Bhaagmathie Movie Review | spyder Hub | SpyderHub | Chai samosa